Welcome to Ventana Ranch Homes For Sale
The Ventana Ranch Community
Ventana Ranch is a beautiful master-planned community located in the far northwest quadrant of Albuquerque, NM, in the 87114 Zip Code. The Ventana Ranch homes for sale community offer miles of maintained walking and bike paths, multiple lush green parks, and a big community swimming pool and tennis courts. The Ventana Ranch Park is a 17 -Acre mega park maintained by the City of Albuquerque. The park offers soccer play, basketball courts, covered shade structures, outdoor lighting, covered picnic areas, and other park-friendly amenities. The city has hosted some of the summer concert series in the park with rave reviews—one of the more beautiful parks in Albuquerque with a backdrop of the Sandia Mountains.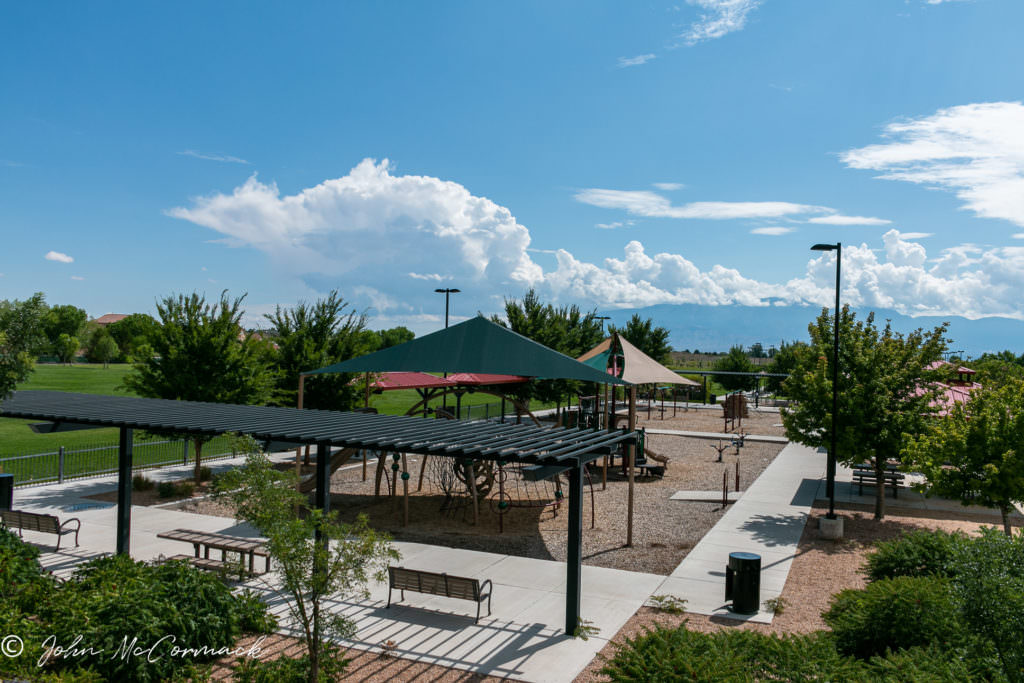 Ventana Ranch community. The mega subdivision consists of thousands of homes built by numerous local and national builders, including DR Horton, Pulte Homes, Centex, KB, Sivage Thomas, Raley/Vantage, Fuller Homes, and others. Each home builder created and developed their sub-community, offering their particular model options at that time. The Ventana Ranch community has thrived and remains a hot spot for real estate activity.
There are always many Ventana Ranch homes for sale and many smaller neighborhoods within the subdivision.
Ventana Ranch is within the Paradise West area of Albuquerque and is now separated into two different sectors. Ventana East and Ventana West. Rainbow Blvd is the North and South street that splits the two regions. You can search here for Ventana Ranch homes for sale in the East section or West. 
You will find an excellent selection of available Ventana Ranch homes for sale.
The Ventana Ranch homes for sale community and subdivisions have many different options. Many sizes, styles, and price ranges fit nearly any budget. Prices will range from the mid $ 230s to the low $500s as of April 2023. Floor plans are between 1100 square feet to over 3500 square feet. There are a few gated communities within Ventana Ranch homes for sale.  You will find brick and stucco options; Pulte Homes or Sivage Thomas built the brick homes. You are in the best place to find all Ventana Ranch homes for sale. 
Ventana Ranch Schools and HOA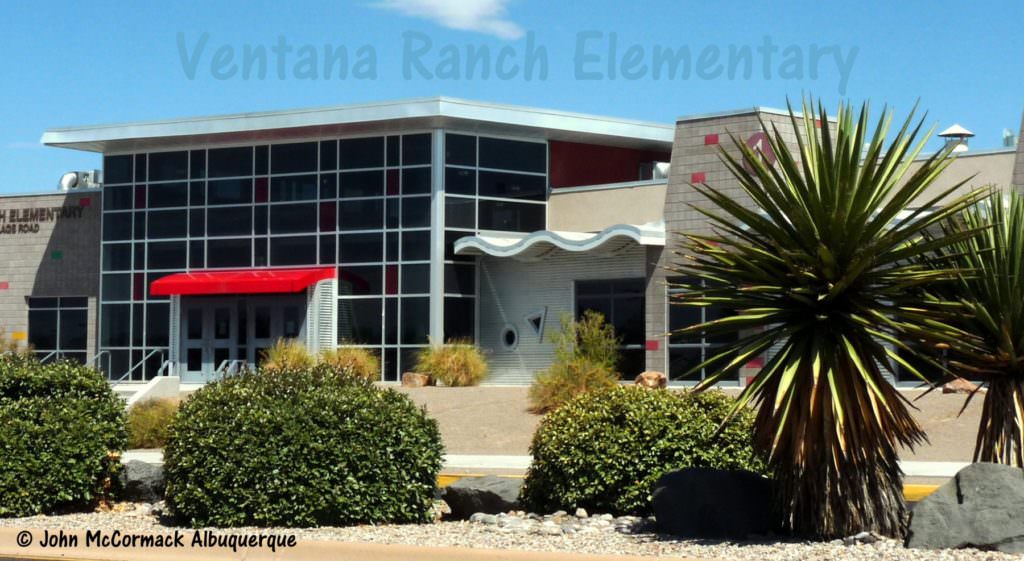 The public schools supporting the Ventana Ranch Subdivision offer some of the newest schools in Albuquerque, including Volcano Vista High, James Monroe Middle, Ventana Ranch Elementary, Tierra Antiqua, and Sunset View for elementary children. Check a current school zone map or call APS for accuracy. Central New Mexico Community College (CNM) is on the North end of Ventana Ranch.
Ventana Ranch is a covenant-protected community. Ventana West HOA and Ventana Neighborhood Association can assist you with any information or documentation you may want or need to review.
With the newer road extensions of Paseo Del Norte and Unser Blvd, commute times are way down, and river crossings to Downtown and NE Albuquerque are easily accessible. Shopping is convenient, with several new stores, restaurants, and gas stations serving the area. Walgreens and Shell Gas serve as anchor stores with many other shopping opportunities. The Cottonwood Mall and Cottonwood Corners provide an abundance of shops, grocery stores, and restaurants. Paradise Hills Golf Course is just down the hill, along with the Paradise Hills Post Office, Paradise Skies Community Center, and theater.  
Two hospitals serve the area. Presbyterian Rust Medical Center and Lovelace Westside Hospital
Just Listed Ventana Ranch Homes for Sale
Ventana Ranch Homes For Sale (Open Houses)
Ventana Ranch Homes For Sale Boundary Map