Stonebridge Homes For Sale in NW Albuquerque, NM 87114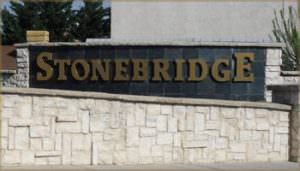 Welcome to Stonebridge Homes for sale. Stonebridge is an excellent neighborhood in Far NW Albuquerque in the 87114 Zip Code. The community was developed and built by Centex Homes. Centex offered two separate tiers of homes for this particular community, each with a unique look and standard amenities.  You will find all available Stonebridge homes for sale right here. The Stonebridge community offers a private outdoor swimming pool with security keyed access and a large lush park with excellent play equipment for the kids.  Walking and biking trails meander through much of the Stonebridge homes for sale neighborhood for a safe and relaxing stroll.
The new Presbyterian Rust Medical Center is just NW Stonebridge, and the Lovelace Westside Hospital is about a mile to the East. Having the two hospitals nearby makes all Stonebridge homes for sale appealing to Doctors, staff, and those in supporting roles and related businesses. Shopping and dining are convenient, with Cottonwood Mall less than two miles East, major Big Box retailers, and an excellent mix of notable restaurants and grocery stores. Quick conveniences, including McDonald's, CVS, and Walgreens, are just a few blocks away. Several new coffee shops have also opened nearby: M'Tucci's Restaurant, Crackin Crab, and others are ready to serve some excellent cuisine. There is also a nearby VCA Animal Hospital.
More about Stonebridge homes for sale.
You will find your travel commutes reasonable with quick access to major roads, including Unser, Coors, Hwy 528, Rio Rancho Blvd, and Paseo Del Norte. All arteries are easy to navigate toward your next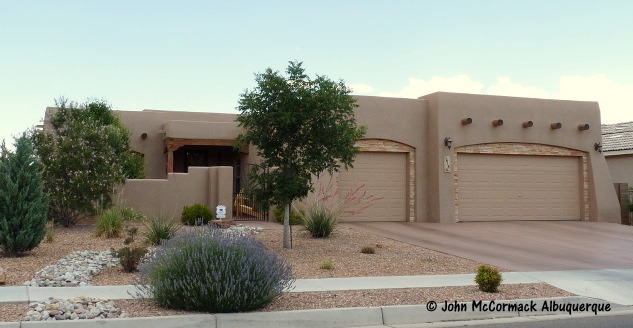 destination. Are you looking for public transportation? A brand new ABQ Transit Park & Ride connection is just down the hill, so you can park your car and use this available transportation system.
Within the Stonebridge community, you'll typically find good availability of Stonebridge homes for sale. Priced anywhere from the mid $200s to $480s, there are plenty of styles, sizes, and options. The smaller houses are approx 1,400 square feet, while the larger homes can be just under 3,500 sq. ft. You can search right here for all available Stonebridge homes for sale.  Here is an additional article about Stonebridge homes for sale
Stonebridge is within the Albuquerque Public School District (APS). Those children attending public schools would likely attend Cibola High School, James Monroe Middle, and Seven Bar Elementary.
Stonebridge is an HOA Covenant Protected Neighborhood. The HOA Dues cover the Park Maintenance, Pool Maintenance, and general operations of a homeowners association.
Here are some of the things that you can do in Stonebridge:
Go for a walk or bike ride on the community trails.
Take a swim in the community pool.
Play a game of basketball on the provided courts.
Let your kids play on the playground.
Visit the nearby schools.
Shop at the nearby stores.
Dine at any of the nearby restaurants.
Stonebridge is a great place to live, work, and raise a family. It is a safe, family-friendly community with plenty of things to do. If you are looking for a place to call home, Stonebridge should be a community to consider. There are many great neighborhoods to explore in NW Albuquerque.
Are you considering the purchase or sale of a Stonebridge area home? I welcome the opportunity to discuss your real estate needs and goals with you.
Just Listed Stonebridge Homes for Sale
Stonebridge Homes For Sale (Open Houses)
Stonebridge Homes For Sale (Boundary Map)