Paradise Hills Homes For Sale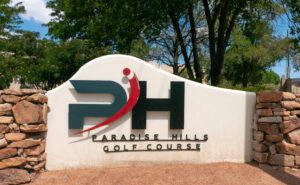 Welcome to Paradise Hills Homes for sale is a large tract of land and homes in the Far Northwest quadrant of Albuquerque, NM, in the Zip Code 87114. There are many Paradise Hills homes for sale at any time, and this page is always current with active listings within the area. Paradise Hills was initially built around the Paradise Hills Golf Course, which is still used today. There is an attractive blend of older homes immediately around the Golf course just North of Paradise Blvd stretching to Irving Blvd. And from Golf Course Rd west to Unser. Newer homes and neighborhoods are located within this area, including Ventana Ranch, Congress Heights, Richland Hills, Cactus Ridge, Paradise Ridge, The Boulders, and many others. You will find a great mix of custom homes, production-built homes, and even Condominiums in the Paradise Hills community. 
Learn More about Paradise Hills Homes For Sale
Paradise Blvd, Irving Blvd, and Paseo Del Norte all provide excellent East and West travel options in and out of the Paradise Hills area. Coors Blvd, Golfcourse Rd, and Unser provide the North & South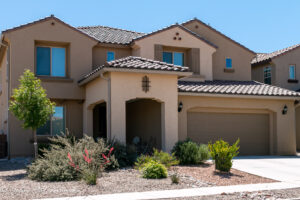 routes. These roads easily tie into other major travel arteries.
Major shopping, restaurants, and other conveniences are nearby, including the Cottonwood Mall and the Cottonwood Corners. Presbyterian Rust Medical Center and Lovelace Westside Hospital are within a few minutes drive time. Home values swing dramatically through the area of Paradise Hills homes for sale; from Condominiums to gorgeous custom estates, you are sure to find what you need. There are plenty of home styles and sizes to look through while viewing Paradise Hills homes for sale. Most homes around the Golf course were built in the 1960s and '70s and offered timeless floor plans and amenities of the era. Many newer communities have flourished in the area with modern layouts, features, and attractive parks and play areas.
Public Schools for Paradise Hills
Albuquerque Public Schools, or APS, serves the area with three Elementary Schools Sierra Vista, Petroglyph, and Sunset. James Monroe is a newer Middle School, with Cibola and Volcano Vista handling the high school students. Other Charter and private schools are available as well.
Need more information on Paradise Hills homes for sale?
Use the map and search tools below to find all Paradise Hills homes for sale. You can always utilize the Paradise Hills boundary map to find nearby schools, restaurants, places of worship, coffee shops, and those places most important to you.  Please feel free to reach out to our office with any questions or to schedule a private tour of any of these Paradise Hills homes for sale.
Just Listed Paradise Hills Homes For Sale
Paradise Hills Homes For Sale Boundary Map