Why Use Albuquerque Homes Realty When Selling Your Albuquerque Home: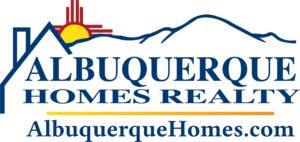 Our #1 goal and priority are to help you achieve yours. You're ready to sell your Albuquerque, New Mexico home, and we have the experience, knowledge, training, and tools to get it sold. You want and will need effective marketing. We excel with an online digital presence, high-resolution photography, and videography. We create customized home books that showcase your home's unique features and qualities. We use social media and email marketing strategies to promote your home at its very best.
We know the importance of staying in communication with you at each step. Nothing is worse than not knowing the next steps or the results of a real estate process. We promise to inform you of showing activity, feedback, and marketing results. You should expect a smooth transaction. Our extensive training and attention to detail keep your real estate transaction on track and closed on time. 
We want you to be so delighted with your experience while selling your Albuquerque Home and with Albuquerque Homes Realty that you will become one of our raving fans! We want to be your real estate consultants for life, and we know we have to earn that. 
How Will Albuquerque Homes Realty Market Your Home:
A lot goes into preparing your home for sale, and the marketing we implement to get your home sold quickly and with the highest net proceeds for you. Below is a basic overview of what happens, what we do, and the steps we take to get your Albuquerque or New Mexico home listed and sold. 
Perform A (CMA) 

Comparative Market Analysis

Calculate your estimated Closing Costs and Net-Out.

Install an Albuquerque Homes Realty sign.

Directional signs at significant crossroads.

Install a lockbox to facilitate safe and secure showings.

Take high-resolution digital photos with extensive post-processing for the best possible results.

Take high-resolution video clips to be edited into a crisp presentation of the home. Buyers love this!

https://www.youtube.com/user/AlbuquerqueHomeSales

 

Enter complete and detailed property data into the MLS (Multiple Listing Service), Our best marketing outlet bar none.

Enter all data, photos, videos, and expanded property descriptions to our popular

www.AlbuquerqueHomes.com

 website. 

Create an AHR blog article with extensive commentary about the home and the community, including photos, videos, and more. Utilize the Albuquerque Homes and Lifestyle Blog to boost exposure again.

We will showcase your home at Realtor.com, Zillow, Trulia, Homes.com, HomeFinder, and thousands of local Realtor® sites. 

Advertise your home to our extensive database of clients, customers, professionals, friends, and neighbors. 

Using our FLEX MLS tools, those subscribed to the service will instantly view your home online. 

Social media! Facebook, Twitter, Instagram, YouTube, and others.

Immediately request showing feedback from showing agents and their clients and share that with you.

Email, call, or text you regularly with updates, activity, and results.
What is a CMA:
At Albuquerque Homes Realty, we utilize state-of-the-art technology to conduct a Comparable Market Analysis (CMA) of your Albuquerque or area home. When collecting this data, we are looking for like-kind or similar properties—homes with similar square footage within the same general area or community. If you have a one-level home, we will seek out other single-story houses for comparables. Again like-kind is our aim.
What does the CMA do?
It tells us what your competition looks like. (Active)

It shows us what homes are under contract but not yet closed. (Pending)

It outlines recent sales showing what other buyers have paid for a home similar to yours.   
Together we will establish an asking price that will glean strong showings and attractive offers while your home is new to the market. That is when you see the most interest, the most qualified buyers, and the best offers, even multiple offers. Steering away from the guidance of a solid CMA can be costly both in time on the market and your final net proceeds. 
Designations:
What do all these letters mean? CRS, CNA, e-Pro, and RRC, for example. These are all acronyms for designations some Realtors® strive to acquire.  They involve a deeper dive into education, training, and commitment to the real estate industry. A CRS or Certified Residential Specialist outlines standards and ongoing curriculum best to serve our clients in the residential real estate sector.  
The CNA Designation denotes a Certified Negotiation Expert.  Having a Realtor® certified to help you negotiate the best outcome for your purchase or sale should be of great importance to you when selling your Albuquerque home.
An e-PRO is a Realtor® who has completed the e-PRO course for real estate professionals. The National Board of Realtors (NAR) endorses this comprehensive course, which teaches technical and professional etiquette when working with real estate customers and clients online. This training includes extensive website servicing skills, email marketing, social media, digital tools, and up-to-minute computer communications skills.
REALTOR®. Not all real estate agents and brokers are Realtors. Being a Realtor takes the profession to a new level. It requires ongoing education, adhering to professional standards, and a comprehensive outline of our Code of Ethics.  
John McCormack with Albuquerque Homes Realty is the company's business owner and the Qualifying Broker.  He is a CRS and e-PRO and has his RRC and CNA designations. He is certified and utilizes these technical skills to improve your life. How about digitally signing necessary documents in the comfort of your home or office? Or having a virtual tour provided of a property you are interested in but cannot attend personally? There are many benefits to using a Realtor® and a professional. Keeping your information and transaction details private is paramount when selling your Albuquerque homes.   
Preparing Your Home To Sell
Clean! Clean!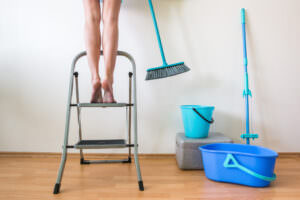 Have the carpet shampooed; mop and shine the tile and wood floors; wash the walls, windows, blinds, drapes, baseboards, and lighting fixtures. Consider engaging a cleaning service recognizing that it is a justified moving expense.
Kitchen and Bathrooms:
These rooms should be gleaming. Clear off countertops and refrigerators. Remove all magnets and artwork from the fridge. Leave your canisters and little else. Clean the stove, microwave, and refrigerator. Maximize the available counter space. Organize the pantry, cabinets, and drawers. If unsightly, have the tub re-caulked and remove mineral (hard water) water deposits and grime from shower walls and glass.
Primary Storage Areas:
Like the garage, its time has come to be liberated. Remember, you can do it now and benefit from a more attractive home on the market or several months from now, in the process of moving, when there is no advantage. Yep, do it now!
Repairs:
Identify and repair dripping faucets, sticking or creaking doors, and other unseen repairs. When buyers see areas of disrepair, they wonder whether there may be other hidden problems. You will almost certainly have a professional home inspection after you receive an offer. You can fix it now or when the buyer formally makes written objections. Avoid objections and fix those issues asap; life will be better.
Closets:
Clean out those closets. Now is the ideal time to eliminate old clothing, shoes, hats, and purses. Organize your wardrobe and remove clutter from cabinets and closets.
Furniture:
Less is more! With less furniture, any room will appear larger. Fewer rugs are best too. Don't eliminate everything; light staging is an excellent home-selling tool.
Light Appearance:
As a rule, do everything to lighten the appearance of the home. Open the window blinds and drapes and use light, pleasing color tones if painting. Repaint any room that is beginning to look shabby or scuffed. When you know your home will be showing, leave ALL the lights on. It is worth the few cents on the utility bill and may bring you the buyer. Make sure light fixtures have all like-kind bulbs installed and working. It matters!
Exterior: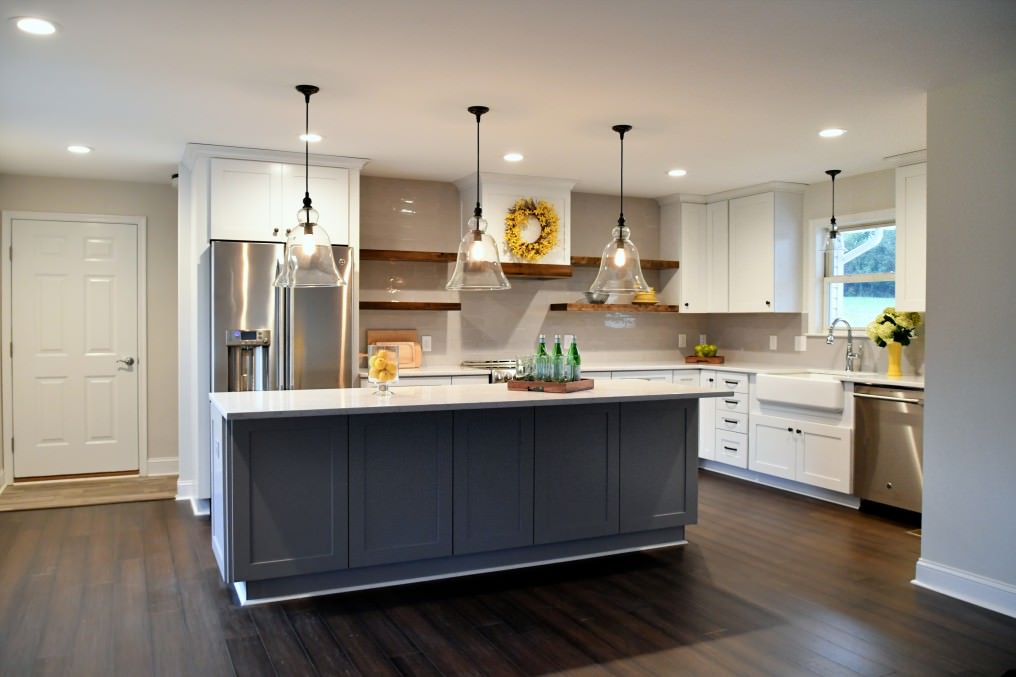 Walk the property and note anything you see as unsatisfactory without regard to cost or time. You can review the list afterward to determine what you can and can not repair. Many of today's savvy buyers are looking for a safe and appealing outdoor living space.   
The House:
Take a close look as you walk the property. Clean anything that looks unkempt or dirty; repair or replace anything that looks loose, dingy, rusted, or broken. Clean the exterior light fixtures, and repair any rusty gutters, crooked TV antenna, loose shingles, or shutters.
The Windows: 
This one is huge! Windows are the eyes of the soul of your home! They need to be squeaky clean, and the screens too! Window cleaning services are pretty affordable, and the results are almost immeasurable. The home inspector will check all windows for operation. Open all windows, clean the tracks and sills, and lubricate them for proper function. Not doing this simple task could cost you hundreds of dollars in repairs. 
The Yard:
Remove all weeds; trim the trees and shrubs and lay in ground cover if needed. Mend the fence and fix the latch. Pick up all yard litter and pet waste. Consider a professional lawn care service if required. 
Outdoor Furniture:
Examine and spot-paint your old furniture. If it's rusty or not repairable, consider disposing of the pieces. Remember, buyers are considering how they might best use the outdoor living space. Paint them a picture!
Front Entrance:
It's the first thing prospective buyers will see as they stand and wait for the door to open. It's worth the extra effort to spruce it up. If the front door is dirty or faded, it is a great time to repaint or wash it. Remove any dirt, cobwebs, and trash from the entrance area. Are the coach lights and front porch lights working? A new bright and inviting rug at the front door is always a plus.
The Garage:
The time has come. A good rule of thumb is to discard virtually everything in the garage you haven't used for a year. Sweep it, Vacuum, and Mop it. For some men and women, the garage can make or break their decision about a home. Help them see it! Clean, Spacious, Storage, etc. 
Focus on sparkling, clean, uncluttered, and spacious! Think about how home builders showcase their models!
Preparing For A Showing
Homes tend to sell more quickly and for higher prices when they show their best!
A big part of selling your Albuquerque home is showing it well, but we know it can't always be perfect. After all and your family must live there, too. Develop a routine that will allow you to pick up and be prepared to show in a reasonable amount of time, maybe a 20 – 45-minute countdown, for example. Doing this means having certain things completed in advance. Making the beds each morning and always keeping dirty dishes in the dishwasher will be one less thing for you to accomplish. Doing this will allow you to better prepare for each showing in an organized, un-hassled routine.
Before Each Showing
Pick Up Every Room:
Check counters, floors, hallways, and stairs. Straighten or remove newspapers, magazines, mail, toys, clothing, recreation gear, snack glasses, and dishes.
Turn On All Lights:
Even those in closets and storage rooms. Electric lights create an illusion of lightness, airiness, and largeness.
Open All Drapes, Shades, And Blinds:
Do all that you can to create a bright and light ambiance.
The Kitchen:
Be sure all countertops are cleared and squeaky clean. Wipe down all appliances. Be sure all dishes are in the dishwasher or put away. The sink should be empty and clean. Take out the trash.
Clean Air:
If you use air fresheners, keep them all the same scent in each room, including closets. Be especially careful to keep kitchen odors fresh; coffee brewing is always a good idea, or baking in the oven offers a lasting and inviting effect.
Music, Music, Music:
Perhaps you can't have something baking in the oven every time, but soft, pleasant background music can be inviting and comforting.
Fireplace:
A warm, cozy fire may be just the touch that turns a looker into a buyer. In the summer months, make sure your wood-burning fireplace is clean.
Air Conditioning:
If the weather is warm and sultry, have the air conditioner operating.
The Bedrooms:
Make the beds up nice and neat, and add any throw pillows. Pick up and place all things in their proper place.
The Bathrooms:
Keep fresh, attractive towels in each bathroom that you can change instantly. Keep dirty towels in the hamper. Sinks and countertops should be clean and shiny. Before the home shows, flush and lower all toilet lids.
The Entryway:
It's your buyers' first and last impression of your home; make it a good one! Check it regularly for sharpness.
Prepare well for your showings! Set the stage to make the best impression on each prospective buyer!
Time For The Showing
Part of selling your Albuquerque homes is showing it. Everything is going to be okay. The agent has called in advance or scheduled through the showing application. You have made your last-minute preparations, as indicated in "Preparing For A Showing."
Errands:
Now would be a great time to run any errands you may have. Take a short drive or walk around the neighborhood with the kids and pets. Usually, buyers feel more at ease looking at your home when the seller is not home. The other agent will be with them to answer all the questions and guide them through your home.
Relax:
There is nothing more to do. Pick up a magazine while you are waiting. Try to be understanding if the agent is delayed a bit. Often, an agent will show multiple homes as part of their tour. It's challenging to be on time all the time. Please be patient.
The Dog:
Keep Fido away. Pet lovers will be distracted by your fun pet. For those who do not have pets, it may be unpleasant. Remember, some people are terrified of pets, and many have allergies.
The Children:
This whole process is a new experience for children. Naturally, they are excited, but they disturb the professional flow of the showing. Ask them to remain away from the showing agent and buyers. It would be great if they could play outside or watch a video or TV. 
Ding Dong:
Answer the door as you would for any welcomed guest. The agent will take care of the introductions. If a situation needs mentioning, perhaps a sick child in the second bedroom, do it now. Invite the agent and buyers in to show the home, then excuse yourself.
Low Profile:
Discreetly remain away from the buyers. As helpful as you wish to be, your presence will be intimidating. They need to be able to discuss the home freely with one another. The agent needs to learn how the buyers respond to your home. Your presence can limit that accessible communication.
What Should You Do:
Read a magazine, watch TV, walk the dog, or continue a chore. Pick a room and settle down. You may leave when they stop to preview that room, but it's unnecessary. After all, they don't want to feel they are chasing you around the house. Try not to hang around the kitchen since buyers generally spend more time there as they evaluate appliances, counter space cabinets, etc.
Conversing With The Buyers:
If you are asked a direct question about the neighborhood, schools, etc., by all means, answer pleasantly. However, avoid becoming engaged in a conversation. Questions regarding terms of sale should be re-directed to your Realtor. 
Inclusions:
The MLS listing sheet will identify any personal items included or excluded in the offered property. Don't initiate conversations about personal things you may be interested in negotiating. It rarely is a deal clincher and may be distracting. Besides, there will be time to discuss this when we present the offer to you.
Let The "Pro" Work:
As much as you love your home, don't be tempted to do the buyer agent's job. He or she has been working with the buyers and will know what is essential to them.
Feedback:
At Albuquerque Homes Realty, we always follow up via email, a phone call, or text with the showing Realtor. We ask for their feedback, along with their clients' input. We will email or call you with the feedback information soon.
Ready for Selling Your Albuquerque Home?