Rio Rancho Homes For Sale
Welcome to Rio Rancho Homes for sale!
Scroll Down to see All Rio Rancho Homes For Sale
All Active, Just Listed any Open Houses in Rio Rancho can be found on this page. 
Rio Rancho is considered part of the entire Albuquerque metropolitan area. Rio Rancho is ranked as the third-largest and one of the fastest-growing cities in New Mexico. The City is home to nearly 104,000 residents
and lies primarily in Sandoval County, with a small section overlapping into Bernalillo County. Rio Rancho and Albuquerque merge seamlessly at the South end of Rio Rancho and North of NW Albuquerque.
Over the last 30-plus years, Rio Rancho has become more independent from Albuquerque, including establishing a separate school district, businesses, and governing bodies. The largest recent project was the Rio Rancho "City Center", which includes a new City Hall, the University of New Mexico West, the Central New Mexico Community College, the Rio Rancho Event Center, and UNM Sandoval Regional Medical Center.
Rio Rancho is home to several large company headquarters, such as the Intel Corporation and Major call centers. It's also home to the Metro area's only oldies format radio station holding the moniker "Rio Rancho Radio" and produces its own Rio Rancho Observer, the local newspaper.
Many Great Communities in Rio Rancho Homes For Sale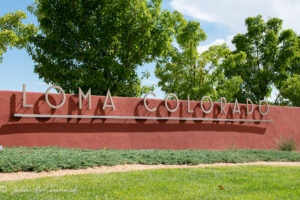 With the economic growth that Rio Rancho has enjoyed over the past two decades, housing has flourished. Much of Rio Rancho's residential area was first subdivided into manageable .50 Acre lots.  These larger lots drew a lot of interest from home buyers that wanted to build larger custom homes.  Much of Rio Rancho is populated with custom homesites and large vacant land lots for sale.
But developers, too, took advantage of this abundance and built some huge planned communities like Cabezon, Loma Colorado, Mariposa, and Northern Meadows. Many more available neighborhoods offer affordable homes, like North Hills, Diamond Ridge, Trinity Estates, and High Desert. Are you looking for a fabulous over 55 adult community? You will want to see some of the incredible homes in the Del Webb community of Alegria. Whatever you are looking for, you're in the best place to shop for all Rio Rancho Homes For sale.
Rio Rancho Schools
Rio Rancho has its own Rio Rancho school district and features eight elementary schools, four middle schools, and two high schools. It also has two public charter schools, the ASK Academy and Cyber Academy, focusing on science, technology, and engineering.
Start your search below for all Rio Rancho Homes for sale and real estate. Call us anytime to schedule a showing or virtual tour or for more details on any listing here.
Just Listed Rio Rancho Homes For Sale
Rio Rancho Homes For Sale (Boundary Map)