La Luz Homes For Sale.
Antoine Predock designed the La Luz Townhome community.
La Luz (Spanish for "The Light") is an exclusive community of townhomes established along the Bosque (Cottonwood Forrest) of the Rio Grand River. The complex is spread out over 80 Acres and provides 2 Tennis Courts, a beautiful outdoor swimming pool, manicured grounds, and access to the trails along the Rio Grande Bosque. You will find all La Luz homes for sale right here.
Learn more about La Luz homes for sale.
The world-renowned architect Antoine Predock designed the La Luz complex to be in harmony with the elements around it. The adobe construction, flowing architecture, and terraced structures provide a private community with exceptional views of the Sandia Mountains, Albuquerque city lights, and Bosque. It has been said that the La Luz del Oeste complex is keen to a giant sculpture rising from the Earth's landscape.  Here is an excellent article showcasing this exceptional and one-of-a-kind community Albuquerque Mondernmism La Luz
The La Luz subdivision comprises 96 Adobe-built homes, most built between 1968 and 1972. Although the floor plans vary, the general interior theme consists of timeless red brick floors and aesthetic Douglas Fir planked ceilings. Each La Luz Townhouse was designed with privacy in mind yet allowed the mountain and city light views. In recent years, many of the La Luz townhomes have undergone some modernization, particularly with kitchens and baths, but the contemporary and world-class feel remains true. The average size of most La Luz homes for sale is approx 1800 sq. ft, with the largest unit being just over 3100 square feet and the smaller at about 1370 square feet.
La Luz reflects community at its best, and the people fortunate enough to reside here pride themselves on being part of the culture and harmony found only at La Luz del Oeste. Additional information about the La Luz Homeowners Association, including ACC Guidelines, Policy, Procedures, and governance, can be found here at the La Luz Landowners Association.
You won't feel the hustle of traffic in the La Luz community because the design elements employed help to alleviate this very concern. Almost every unit at La Luz is graced with incredible Sandia Mountain and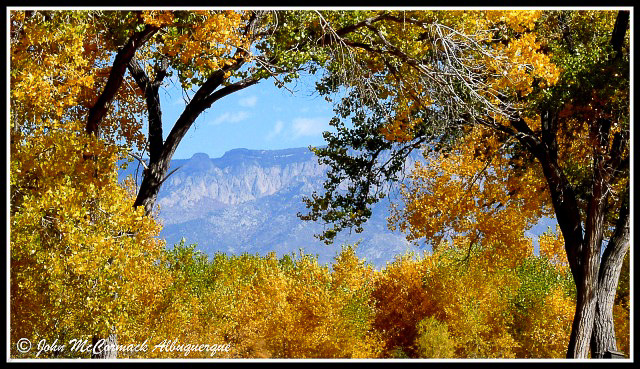 Bosque views.
The La Luz townhomes are located on Albuquerque's west side, just off Coors Blvd. Excellent access to I-40 is just 2.5 Miles South, and Montano Road, another river crossing, is just under 1 mile North. Petroglyph National Monument is 1.5 miles away. Shopping and dining opportunities are abundant with the delightful Jinja restaurant across the street, Grassburger, Rusty Taco, Which Wich, Sushi Freak, and others. The Sprouts Farmers Market is an area favorite for fresh produce and general groceries. This is all located at the Andalucia shopping center at Coors and Montano Rd.
La Luz Townhomes, Designed by Antoine Predock
Easy Commutes with two major river crossing
Timeless design elements and luxurious common areas
Shopping within walking distance
Now Available La Luz Homes for Sale
La Luz Homes For Sale Boundary Map