Albuquerque Homes For Sale
Albuquerque Area Communities
Welcome
Thank you for visiting our Albuquerque Homes and real estate webpage. Here you will find valuable information on Albuquerque, NM, real estate and Rio Rancho, NM, real estate for buyers and sellers. Please freely browse and utilize our Albuquerque, New Mexico, public MLS to search for all Albuquerque and Rio Rancho homes for sale. Our high standard is always to provide superior service and honest representation. We are here to assist you, so please contact us; let's have a no-hassle, no-pressure conversation about your Albuquerque real estate goals.
"Let Our Experience Be The Keys To Your New Home!"
Working closely with an experienced Albuquerque Real Estate Broker is an essential first step if you are considering purchasing or selling an Albuquerque area home. By working with us, you can access over two decades of experience and knowledge from many real estate transactions. Buying or selling a home is still a big deal for most people. It's a complex process with many moving parts and different people, entities, and contract law. Be sure you have solid representation in purchasing or selling your Albuquerque home.  
Please work with a professional, a REALTOR®, who represents your best interest and has laser focus for an optimal outcome with you and your transaction. Negotiation is a critical component of any real estate transaction. Go with a pro, go with experience, go with a broker and REALTOR® you trust! We will be by your side throughout the process. Let our experience be the key to your new home.
Search Albuquerque Homes By Price Range
This is the third house John has helped us purchase and we wouldn't work with anyone else in the Albuquerque area. He is simply the best!
John is the complete package. From start to finish, John was impressive. His easy-going manner belies a deeply hard-working professional. John was consistently attentive, thorough, and guiding in my purchase. His experience and ability to listen made my transaction as smooth as silk. Plus, he's a really nice guy. The kind of guy you can rely on, lean on, and trust to act in your best interest.
During the 2020 pandemic, we purchased a home in Albuquerque without seeing it by relying on John and our son and daughter-in-law. The purchase and closing were all handled by John via the internet. He handled it expertly and the process was smooth. We are now living in the new home and are delighted. We highly recommend John McCormack
Being out of town sellers, John coordinated multiple facets of the sale, including a last-minute bidding battle which was handled perfectly and professionally. He also worked with our contractor and others to take care of issues and concerns before closing - including a last-minute "Murphy's law" type water leak that threatened to derail the whole thing. Amazingly knowledgeable and kind, we'd recommend John to anyone who asked!"
I would highly recommend John. He was very helpful and patient. He also was very knowledgeable. I felt very comfortable throughout the whole house buying process.
John McCormack at Albuquerque Homes Realty really did a great job selling my in-laws home. There were no surprises as he went over everything that is important for a person selling a home. He answered all of our questions, and gave important answers to questions we didn't think about. His presentation of the home inside and out was exceptional. We highly recommend John to sell your home for you
"John is the very best! He has handled three real estate transactions for me over the years and I can tell you from first-hand experience you will find no better broker/agent to take care of your real estate needs. Of special note are John's presentation skills. Your listing will outshine the competition with superior photography and video, where applicable, to ensure the best results possible"
I have worked with John for more than 7 years. He helped me buy and sell more than one property. John is very trustworthy. He's attentive to details, extremely engaging, and is very patient. He always has his clients as a top priority. Hands down, he's the best in New Mexico.
John and his wife did an amazing job for us, starting with a walk-through and a detailed list of things to be done prior to showing. We followed every detail and kept John apprised of our progress. He is so very responsive and positive he was always there to offer ideas. Having not been in the home selling mode we relied on John to go over his pricing ideas and backed them up with are comparable home sales.  When it came time to make the listing active he gave a 7-day prior release to make potential buyers aware of our listing.
The next thing John did was an amazing video of our home that dozens of our friends and family reviewed. Several of them admitted that after being in our home several times over the 22 years we owned it, John's video showed them unique things about our house they never noticed.
I cannot say enough great things about John and his insight into the market.
If you decide to list with John my best advice is to follow his suggestions to the detail. You will be richly rewarded at closing time. Because of John's work, our house sold for 10% more than the asking price to the first couple who saw it. There were 9 other offers in the course of 16 showings.
I reached out to John and he made it happen. Long story short he is a Man of his word and he works very hard for both the buyer and the seller. He made sure that the transaction was satisfactory for both parties. Great guy to work with. Thanks!
John has been our realtor since we bought our first home many years ago. We've since bought and sold another and even purchased land through John. He is quick to respond, caring, and super knowledgeable. He isn't afraid to allow you to make a bid and see what happens with it. I highly recommend John for both selling and purchasing.
John really stuck with us on our home search and was super willing to accommodate our fluid schedule. He was always quick to respond and was way ahead of the many to-dos.  When we finally found the new home we made an offer with John's help and got it accepted. We highly recommend John McCormack!
John worked tirelessly to sell my home in preparing all the paperwork, advertising my home, scheduling, and showings, negotiating with buyers, or just answering questions! I was especially impressed with his photography and video of my home, it was top notch. John made suggestions but never demands but supported me with my decisions. I had 8 offers on my home in three days with 7 offers way above the listed price. John worked closely with the buyers' realtor to make sure the closing went smoothly and on time. Thank you, John!
John at Albuquerque Homes Realty helped us list and sell our home while we looked for and then purchased our new home. He is super knowledgeable and very organized. His guidance and responsiveness helped us to get into our new dream home!
"I relocated from out of state to the Albuquerque area and John was the best. He was always there to assist with my many questions and uncertainties and he made sure I understood each turn of the long-distance real estate transaction. I highly recommend Realtor John McCormack for your Albuquerque real estate needs"
John has helped my family and myself with all our housing needs for about 7 years now. He has helped sell and purchase multiple homes. He is by far the best realtor we have ever worked with. Always very patient and never pushy. John has a way of finding what you need and then some. He goes above and beyond your expectations. Thank you John for always being such a great realtor and friend of the family.
I've worked with John McCormack twice, and both times I found the house I was looking for! He was available even during inconvenient times. I always felt like he was a friend trying to find the best for my family and me. I can call him today with a question, and he would answer and remember all my family members' names. He's a dedicated, hard-working, and reliable realtor.
"Great experience! Great Realtor! Was available whenever we needed him and answered all our questions. He gave great advice. Our house sold within 6 days!"
John is an awesome realtor! He is very knowledgeable & professional! He made our house selling experience as easy & stress-free as possible. We highly recommend him!
John is extremely trustworthy, highly reliable, and is very dedicated to his clients. His knowledge and experience are invaluable.
It's official - got the keys today. Many thanks to 
John McCormack
 for walking me through the home buying process and helping me find a great home.
We moved here from Ida, Michigan. My husband and I knew absolutely nothing about purchasing a home in Albuquerque. We were so fortunate to have found John McCormack at Albuquerque Realty. He guided us every step of the way. His knowledge, integrity, patience are limitless. We could not have made purchasing a home out of state without John McCormack.
"Wow what a Realtor! John McCormack is the best, from beginning to the end of the transaction... Knowledge of the real estate market, energetic, efficient, negotiating skills, scheduling, following up, reminders, friendly and professional! John never hesitated to answer my questions, I strongly suggest that if you are in need of a great Realtor John McCormack is your guy...."
John is very knowledgeable in Real Estate and always does his research. He is very easy to work with, non pressuring, and will always follow up with any questions you may have. If you are looking for a Real Estate Agent you can trust and that will work in your best interests, John McCormack, with Albuquerque Homes Realty, is the person you will want!
"We have worked with John on several properties. His professionalism and insight was extremely helpful. I would highly recommend John and certainly use him in the future."
We love our new home and are highly appreciative of John McCormack's work in finding it with us. He was truly capable, personable, diligent, and very pleasant to work with.
"It was a pleasure working with John to sell our home. He was very professional and made the selling process easy. With John's help, we sold our home quickly and above the asking price. I highly recommend him if you are needing a realtor."
Just Listed Albuquerque Homes
Albuquerque Homes & Real Estate
Albuquerque is geographically divided into four primary directional quadrants NE, NW, SE, and SW. Additionally, there is the North Valley, South Valley, and Downtown/Old-Town area. Each massive quadrant has hundreds of popular subdivisions, neighborhoods, and communities to consider.
The following is a list of "Area Names" often used by our local MLS (Multiple Listings Service) Sandia Heights, North Albuquerque Acres, Albuquerque Acres West, Northeast Heights, Far Northeast Heights, Southeast Heights, Foothills North, Foothills South, Academy West, UNM, UNM South, Uptown, Downtown, Four Hills, Fairgrounds, North Valley, Near North Valley, Far North Valley, West River Valley, Northwest Heights, Ladera Heights, Paradise West, Paradise East, Southwest Heights, Valley Farms, Near South Valley and Pajarito.
While using this website and the search tools available, you can navigate and search for Albuquerque Homes and all other local areas and subdivisions at your leisure.
The Albuquerque MLS (Multiple Listing Service) also has several nearby communities we serve. Rio Rancho, NM, ties to NW Albuquerque and is a popular area for those looking for a more considerable lot size and a bit more elbow room. Corrales, NM, is a favorite for those looking for a more rural & tranquil feel running parallel along the Rio Grande River. Corrales features excellent equestrian properties and large estates, and the Southwest ambiance and character are prevalent. Placitas, NM, is 20 miles North of Albuquerque and East of I-25. Placitas offers serenity, space, and magical dark skies. An epic place for your destination home!
The East Mountains include the communities of Tijeras, Cedar Crest, Sandia Park, and Paako. People particularly enjoy the higher altitude mountain air, Pinetrees, and proximity to Sandia Peak and the popular Ski area. Further East on I-40 in Edgewood, NM, with a much slower pace and less populated. Horse-type properties and large sections of land are common.
Many people love to work and shop in Albuquerque but prefer to live and raise their families a bit further away. Consider the three smaller towns located South of Albuquerque, including Los Lunas, Bosque Farms, and Peralta. More affordable and rural, there is still a wide range of property types and amenities to fit your needs, including planned communities, horse properties, and manufactured homes.
Albuquerque Homes and Lifestyle
We highly suggest you consider your lifestyle as you search for an Albuquerque home or other local areas. For some people, commuting time to work is paramount; for others, it's about having a community with parks for the kids and trails for walking and biking. If you love Golf being near a favorite local course may be of value to you. An HOA or Homeowners Association is crucial for some home buyers and a resounding NO for others. Albuquerque has some of the country's best biking paths, so living near a trailhead may be essential. Some buyers prefer a simple, low-maintenance lifestyle, so an Albuquerque Condominium or Townhome may be the best option.
Other essential lifestyle considerations could be the lot size allowing more outdoor living, gardening, and the like. Do you own an RV? Many neighborhoods restrict RV parking while other communities welcome them. Gated communities and security can be a lifestyle decision as well. Do you have horses or farm animals? You may need a more rural setting. Albuquerque offers Urban living as well. The Downtown area has many converted buildings for loft-type living.
As you can see, lifestyle can significantly influence your overall selection. As you navigate our webpage, you will see many opportunities to search for lifestyle-specific properties.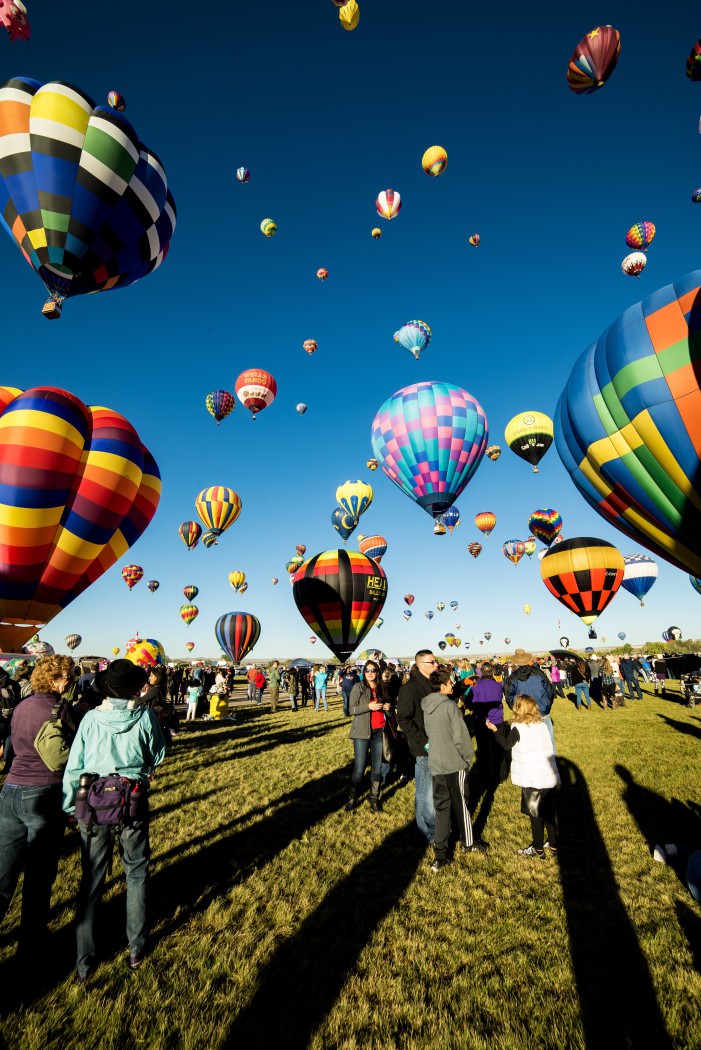 2708 Bosque Del Rio Ln NW Albuquerque NM 87120 2708 Bosque Del Rio Ln NW Albuquerque NM 87120 Welcome to 2708 Bosque Del Rio Ln NW Albuquerque NM 87120, now offered for sale. Welcome to this fabulous home listed for...
read more