Albuquerque Condos For Sale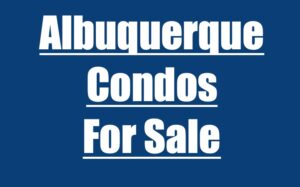 Choosing Albuquerque Condos is a great way to live in our vibrant city and feel the heartbeat of it all. Condominiums offer the convenience of apartment living with often some added space and privacy of a home. Albuquerque Condos are also a good investment, as Albuqueurqe Condo values in Albuquerque have steadily risen.
If you're looking for a condo in Albuquerque, you should keep a few things in mind. First, consider your budget. Albuquerque Condos vary in price depending on the unit's location, size, and amenities. Second, think about what you're looking for in a condo. Do you want a condominium with a view? A unit with a garage? Maybe one with a pool or gym? Third, do your research. There are some great Albuquerque Condos, so it's essential to find the one that's right for you. You will find all Albuquerque Condos for sale below.
Read the balance of this article below the list of Albuquerque Condos
Just Listed Albuquerque Condos for Sale
More on Albuquerque Condos For Sale
Albuquerque offers a wide variety of condos for sale for those that prefer the low-maintenance lifestyle. Whether you are looking for a starter condominium or a luxurious downtown condo complete with the urban lifestyle, Albuquerque has something for everyone in almost every price range.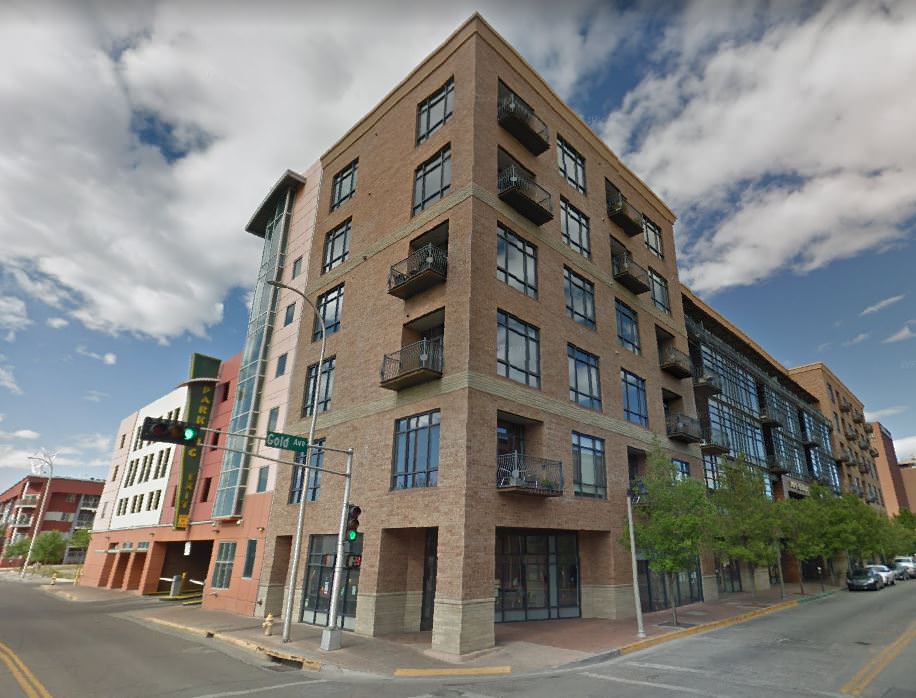 Below you will find all of the latest listings for Albuquerque condos for sale. Albuquerque has Condominiums starting in the $70K range up to the Mid $500, such as those at Gold Avenue Lofts or Park Plaza in Downtown Albuquerque. [Pictured – Gold Ave Lofts]
There are well over 50 different condominium buildings and complexes within the city of Albuquerque. There's a price point for everyone, from high-end properties over $500,000 to affordable studios and one-bedroom units under $100,000.
Condominium association dues
Nearly every complex or condo building will require some homeowner association dues. These dues cover different amenities and services based on the complex's covenants, conditions, and restrictions (CC&Rs). Most condo association fees will include all the amenities for residents and their guests, including swimming pools, clubhouse usage, tennis courts, private parking, gated or secure entrances, building management, and maintenance.
Some but not all association fees may also cover utilities such as pest inspection, water, electricity, and insurance. It's essential to ask the specific condo association about reserves, as the fees can and should be bundled into an account used explicitly for that association.
Questions to ask a condo association.
What are the monthly condo fees, how are they paid, and what do they cover?
Is there any pending litigation? Are any of the residents suing the association, or is there any litigation against the association or condo owners?
What does the condo insurance cover?
What are the HOA rules and regulations? (If there is something specific you want to know about, now would be the time for discovery. This might entail asking about pet policies, satellite dish installation, how many cars you are allowed on the complex property, noise ordinances, etc.)
Is there a separate reserve, or will the association evoke a special assessment for major projects such as roof replacement, siding replacement, landscaping, or paint?
What are some of the biggest complaints?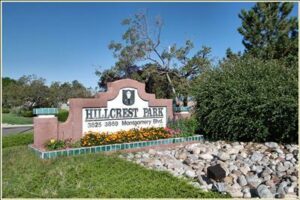 While there are probably hundreds of questions you could potentially ask an association, these are probably the most prominent. It's also good to ask other condo owners if they like how the association is handled and run. Is there additional storage space? Will you need to move in the next few years? Do the neighbors generally like where they live? This can tell you a lot about a property and its location.
Many Albuquerque Condos will have restrictions on rentals.  They may restrict them entirely or state that a specific percentage of the total units can be rentals or non-owner occupied units. If you are looking at an Albuquerque Condo as an investment, this is critical knowledge to have.
Again, Albuquerque Condos for sale has a wide range of styles and designs, from older units that have seen renovations and lower association fees to Lofts on Central Avenue (Rt.66) and the downtown vibe to some newer construction properties with fabulous amenities and luxuries.
Start your online search below, and when you're ready, contact my office anytime. I'd love to show you around and provide a customized or personalized list of Albuquerque Condos that meet your criteria.  Albuquerque also offers a wide range of Townhomes, so use the link to browse those options.  Looking for Condos outside of Albuquerque? How about Rio Rancho Condos and Townhomes? Use the provided link to navigate to those properties.
Popular Albuquerque Condo Buildings and Complexes:
Anazazi Condominiums, Arroyo Del So, Atrium, Banner Square, Bear Canyon, Belvedere, Carlisle Square, Casa Ladera, Casa Pacifica, Central Condos 610, Chellwood Park, Chellwood Point, Coal Ave C, Colonial Park, Copper Lofts, Dartmouth North, Del Sol, Desert Ridge Place, Eagle Nest, Glenwood Point, Gold Avenue Gym Lofts, Hillcrest Park Condominiums, Lafayette, LaVida Nueva, Lofts, Little Turtle Condos, Louisiana Purchase, Menaul Village, Moana Condos, Mulberry Gardens, Nob Hill East, Oso Park, Paradise View, Park Plaza, Presidio, Prospector Point, Pueblo Los Cerros, Richmond Condominiums, San Carlos, San Antonio, Sandia Plaza, Silver Hill Lofts, Sixth Street Lofts, The Banque, The Point Condominiums, The Villas, Villa Sandia, Villa Serena, Tres Caminos, Vista Del Rey, Western Breeze, Winrock