Buying new construction can be really exciting. No one has ever lived in this house before you. And while the mortgage process is very similar to buying an existing home, the real estate process is slightly different. The west side of Albuquerque and Rio Rancho is exploding with new home construction and new subdivisions but not just there.
Current New construction subdivisions are: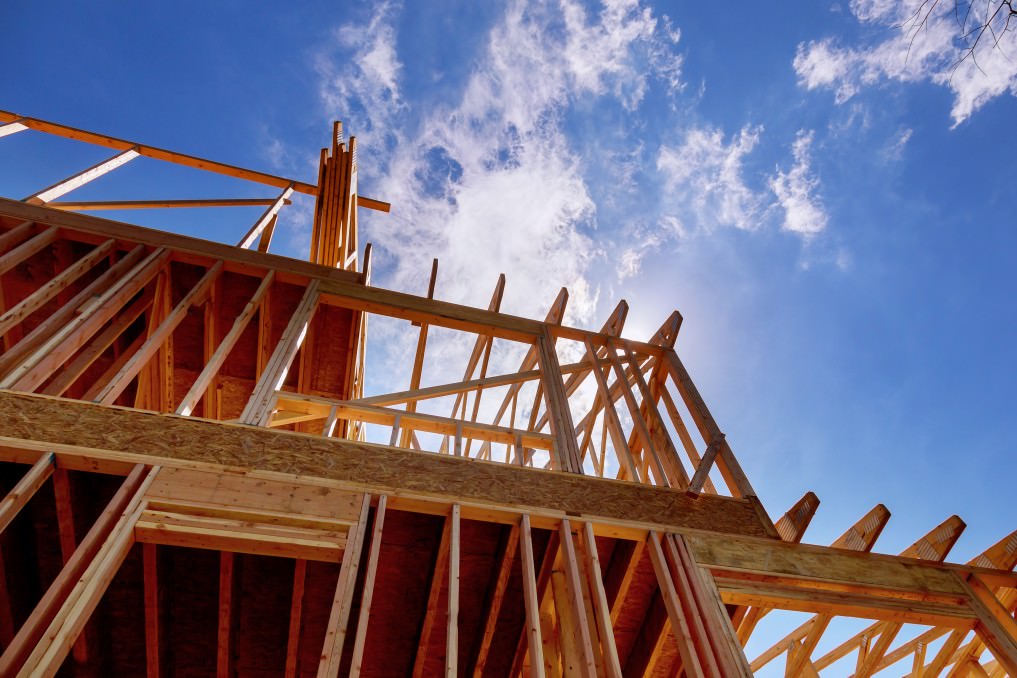 Volterra
Entrada at High Range
Redondo at Mariposa
Desert Sands
Alameda Crossing
Inspiration
La Orilla
Petroglyph Estates
The Ridge at Stormcloud
Broadmoor Heights
Mesa Del Sol
With all of these new home developments comes a lot of questions. Are new construction properties a good value? Do I have to have a home inspection? What happens if there's something wrong with the house after I purchase it? How long will it take to finish? It's important to understand everything you can about new construction before jumping in. So here are the pros and cons of buying new construction.
Advantages of buying a new home
There's something to be said for moving into a home that nobody else has ever lived in before. It's typically clean, perfectly pristine, and every detail is brand-new from the appliances to the baseboards. If you're someone that likes things extra clean or you're worried about surprises from an existing home purchase then new construction is probably for you.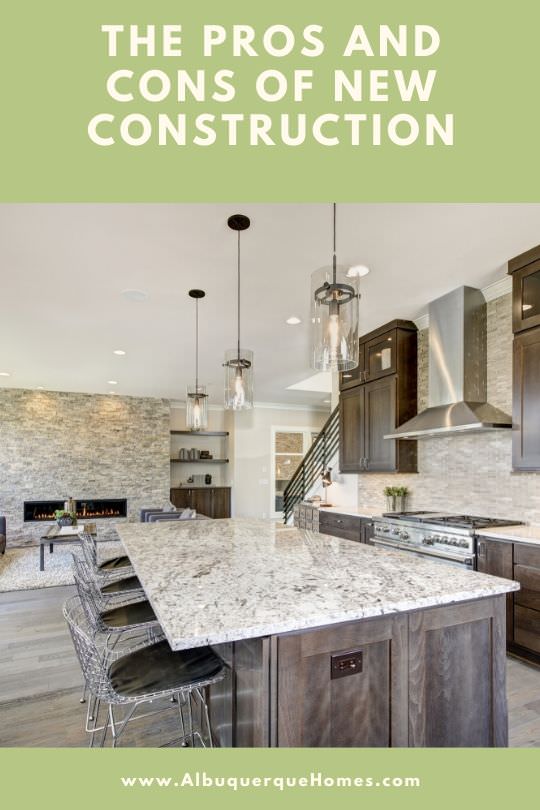 You can customize almost anything. Depending on which subdivision or builder you choose and how far into the building process the home is, you may be able to customize the property and finish it out with your exact preferences. Most new construction homes have certain layouts to choose from but from there, you can choose multiple upgrades such as granite or quartz counters, upgraded cabinetry, elegant features such as a fireplace, fixtures and even choose the type of appliances you want. You could choose the color of your house as long as it fits with the Association if there is one, and you can choose your landscaping from the type of trees you want to Southwest Xeriscape.
New homes are typically energy-efficient. Most new homes are taking advantage of energy-efficient innovations and most of these new construction properties require it. From insulation to air sealing, heating and cooling, and even appliances, when you build new you have more say over the strategies used to reduce your home's carbon footprint. Most homebuilders are already building homes to these types of specs so you are ahead of the game right out of the gate.
Fewer maintenance costs. Obviously, if everything is brand-new you won't need to replace it nearly as soon or often as a resale home that may have had appliances and materials for years. While all new homes will eventually need repairs, the chance of having to fix a leaky roof or plumbing issue is significantly lower for many years. This reduces your stress and less money is spent while everything is still new.
Home warranties are probably a given. Most developers will offer a wide range of home warranties with the sale. This could include a short-term full structure warranty or a longer-term exterior warranty or even both. It's just so nice to have that security knowing if something should happen after you move in, you're covered for at least a little while.
Disadvantages to a newer home.
Limited options. Now, this could actually be good and bad. If given too many options, it can be stressful and overwhelming but if you like a thousand different choices on granite countertops, you may be limited when you customize. You may not be able to add on a room or change the laundry room or add another fireplace or bathroom depending on the builder. Most builders will only let you choose between a few paint colors for your interior walls so if you want something different that may be a project you have to take on after the purchase. Ask about limitations and restrictions to upgrades and customization.
Upgrades can be spendy. It might seem great to add on all of those upgrades from the beginning because they are just going to be built into your mortgage payment, right? Well, you have to be careful with those upgrades because they aren't cheap. The first price you see on a new construction home is the base price, the standard. This includes the structure without any optional add-ons like extra bedrooms or high-end appliances. It will include things like the lot the home sits on and maybe landscaping as well as standard finishes, however, these are not normally high end finishes so to get the look that you really want, you may need to add on so many upgrades that you've gone beyond your budget.
It's more expensive. Buying new construction versus an existing home on average is about 20% more money so adding any additional costs such as upgrades and add-ons can be even more expensive. However, when you take into account all of the upgrades, brand-new appliances, and the lack of maintenance for the first few years, it actually may be worth it and could be less expensive in the long run.
Less room for negotiating. If you're buying an existing home you may have more negotiating leverage with the owner and the listing agent but when you're buying a new construction home what you see is usually what you're going to get plus any upgrades. Builders and developers don't like to lower the base price on these homes because it can alter the comparable properties of the entire development and could result in more buyers trying to negotiate a lower price as well. Even though there may be additional discounts and financial incentives, your leverage to negotiate is much lower.
Buying new construction is fun and exciting but it can take a little while for the home to be built so if you have that time cushion, a brand new home might be ideal! Call me anytime to discuss new construction or set up a showing at any of these great neighborhoods around Albuquerque and Rio Rancho. 
Related Posts:
New Construction Homes in Albuquerque and Rio Rancho
[idx_listing_summary link="1iv7jarhoyyt" source="location" display="all" sort="recently_changed" default_view="map"]