Just Listed Los Lunas Homes for Sale
Los Lunas Homes For Sale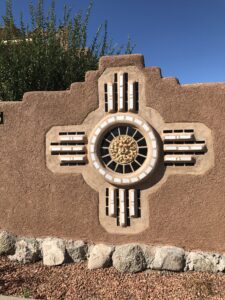 Welcome to our Los Lunas Homes for Sale real estate page. Los Lunas is a small town in Valencia County, New Mexico, incorporated in 1928′.  The town of approximately 18,000 people is located South of Albuquerque, about 25 miles and 25 minutes.  Los Lunas rests in the lush Rio Grande Valley, a key water source for New Mexicans, local farmers, and agriculture.
Los Lunas is a growing city with a strong economy. The town has several anchor-type businesses, including Amazone and Micron Technology. Los Lunas is also home to the University of New Mexico-Valencia Campus. Industries like Dairy, Beef Cattle, Pecans, and Chile are staples in the area. With its proximity to the Albuquerque Metro area, many residents commute to the larger city where employment is in demand.
Los Lunas Homes For Sale has various housing options, including single-family homes, townhomes, manufactured homes, and luxury estates. With agriculture prominent in the area, small to large-scale farms are also available. Equestrian properties can be found here as well. The 2022/23 median "residential" home price in Los Lunas is $284,900.  The high end was $1.5M, and the low end was $40K
What to do in Los Lunas
There are many things to do in Los Lunas. The city has a variety of parks, recreation centers, and museums. There are also many restaurants, shops, and small or large businesses. The town is also home to the Los Lunas Public Library, the Los Lunas Museum of Heritage and Arts, and Tome Hill, a Pilgrimage site.  There are many options for dining, including Luna Kitchen, Rutilios, Range Cafe, and Teofilos, to name a few.
Los Lunas Schools
The Los Lunas Public Schools district has a total of 17 schools, including elementary schools, middle schools, and high schools. The district has a strong academic reputation and has been recognized for its high education standards.
If you are looking for a great place to live with plenty to offer, then Los Lunas Homes For Sale may be the perfect place for you. With its strong economy, variety of housing options, and amenities, Los Lunas is a great place to call home.
Things to do in Los Lunas
Visit the Los Lunas Museum to learn about the history and heritage of the area.
Take a walk or bike ride on the Rio Grande River.
Visit the Los Lunas Public Library to check out a book or attend a program.
Go shopping at the Los Lunas Plaza.
Enjoy a meal at one of the many restaurants in town.
Go hiking or camping in the nearby mountains.
Visit the Bosque del Apache National Wildlife Refuge to see birds and other wildlife.
See the Harvey House Museum in neighboring Belen
Contact us today to learn more about Los Lunas Homes For Sale
If you appreciate the more rural New Mexico, feel, you may want to explore these additional communities.  Albuquerque East Mountains, Edgewood, Bosque Farms/Peralta, and even Belen.
Los Lunas Homes For Sale Boundary Map