UNM South Homes For Sale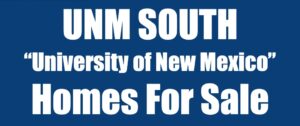 Welcome to our UNM South Homes For Sale real estate search page. You will find here all the currently available homes for sale in the UNM South area.
UNM South Real Estate
The UNM South real estate market, shows diverse home styles, ages, sizes, and prices.  In 2022/23′ the Median sales price for UNM South was $307,500. There was a low sale of $75K, a small Condominium up to a luxurious property that sold at $1.225M. The wide range of pricing creates a nice balance of opportunities for most homeowners.
The area also has many UNM facilities like University Stadium, the University Championship Golf course, and The Pit. The CNM (Central New Mexico) Main Campus is here as well.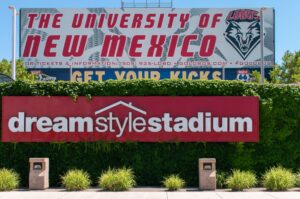 For more information about the entire University of New Mexico UNM area, use the UNM Homes For Sale link. This will also show you all available UNM North and South homes.
Just Listed UNM South Area Homes for Sale
UNM South Homes For Sale (Open Houses)
UNM South Homes For Sale (Boundary Map)